There are several reasons why Borrowers welcome the opportunity to work with Mortgage Vintage, Inc. for their real estate finance needs. Below are some of the scenarios and reasons why borrowers need one of our Private Money Loans:
A desire for fast funding of a real estate transaction – 3-7 day funding
A desire for fast loan approvals – we deliver in 24 hours or less
Self employed individuals
Property condition disqualifies conventional financing sources
We do not require Income Verification – No Tax Returns needed
Property type – we will consider most property types
Life event including loss of job, divorce, death in the family and other events
Debt-to-Income Ratios (DTI)
Short term loan desired – we can structure loans from 6 months to 5-years
Credit Impaired from Foreclosure, Short Sale or Major Life Event
Equity driven underwriting principles
Low FICO scores
Simply stated, many times a conventional loan is not possible or feasible. In these cases where government backed loans are not available, Mortgage Vintage, Inc. may be able to help.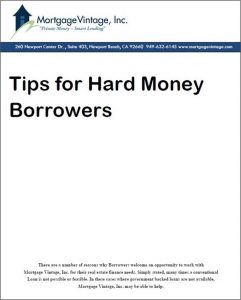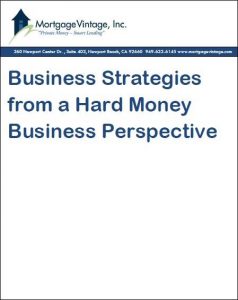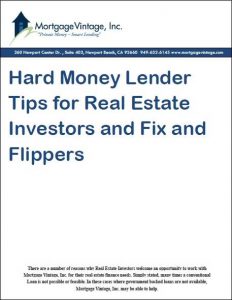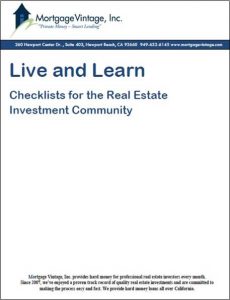 Who is the typical borrower